Flat flex cables are light weight, low profile, small outline cables designed to satisfy high density cabling applications. Their distinguishing factors include repeated dynamic flexing and the ability to fold into nearly any shape, evenly distributing stress especially when compared to traditional cabling.
Flat flex cables can be designed to hold any number of electrical components or simply as a connector between two circuits. Common industry applications include, but are not limited to: consumer electronics, telecommunications, medical, automotive, industrial and commercial.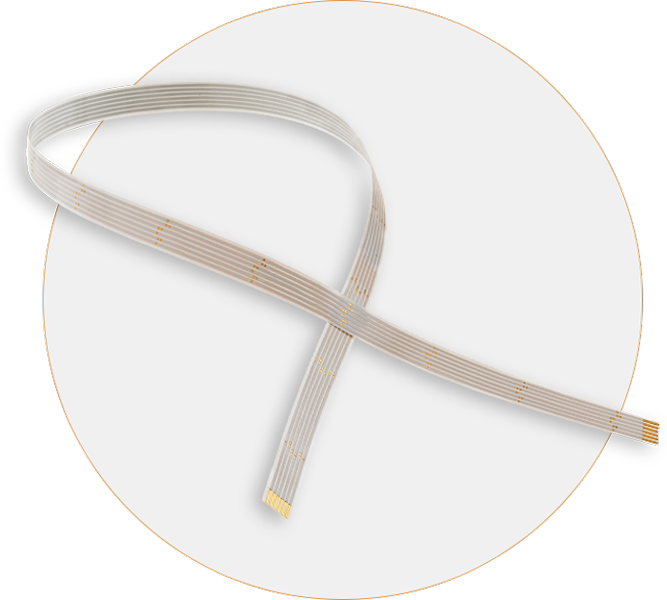 Flexible Circuit Technologies, a premier global supplier in design and production of
Flexible Circuits, Rigid Flex, Flexible Heaters, Flat Flex Cables, Membrane Switches, Plastic Moldings, Assemblies, Product Module Builds to Complete Product Box Builds
For more in depth information on Flat Flex, click on the links below:
As a unique flex circuit, the primary benefits of flat flex circuits include:
High Flex Life
Superior Heat Dissipation
Light Weight
Low Profile
Durability
Point-to-point Wire Replacement
Foldable
Multiple Termination Options
High Flex Life – Flat flex circuits are designed to flex and move throughout their life cycle. By virtue of their design, they will out-flex, or out-live, conventional wiring.
Superior Heat Dissipation – Due to the larger surface-to-volume ratio and compact design of flat flex circuits compared to traditional round wire, a shorter thermal path is allowed.
Light Weight – Compared to traditional round cables, flat flex circuits are extremely thin, making them considerably lighter.
Low Profile – Especially when compared to traditional cable, flat flex circuits' thin design can help resolve some of the most complex design challenges.
Durability – Particularly, in designs that have moving parts, the flat flex circuit can move and flex up to 5 million times without a failure.
Point-to-Point Wire Replacement – Depending on the number of point-to-point connections in a circuit design, flat flex circuits are an easy solution when connecting various components within an application.
Foldable – Flat flexible circuit cabling can be folded many times over, enabling easier routing, particularly where space is limited.
Multiple Termination Options – Flat flex circuits can be attached through a hot bar soldering process, through hole soldering, or a variety of different connectors.
Before getting into design options, there are two fundamental structural applications that must be understood about flat flex circuits:
Board to Board Connector – Depending on the number of point-to-point connections in a circuit design, flat flex circuits are an easy solution when connecting various components within an application.
Dynamic Flex Applications – When a flex circuit is dynamically flexed over and over within any given application, this is a high flex application. Common applications include: printer heads, copiers, and plotters.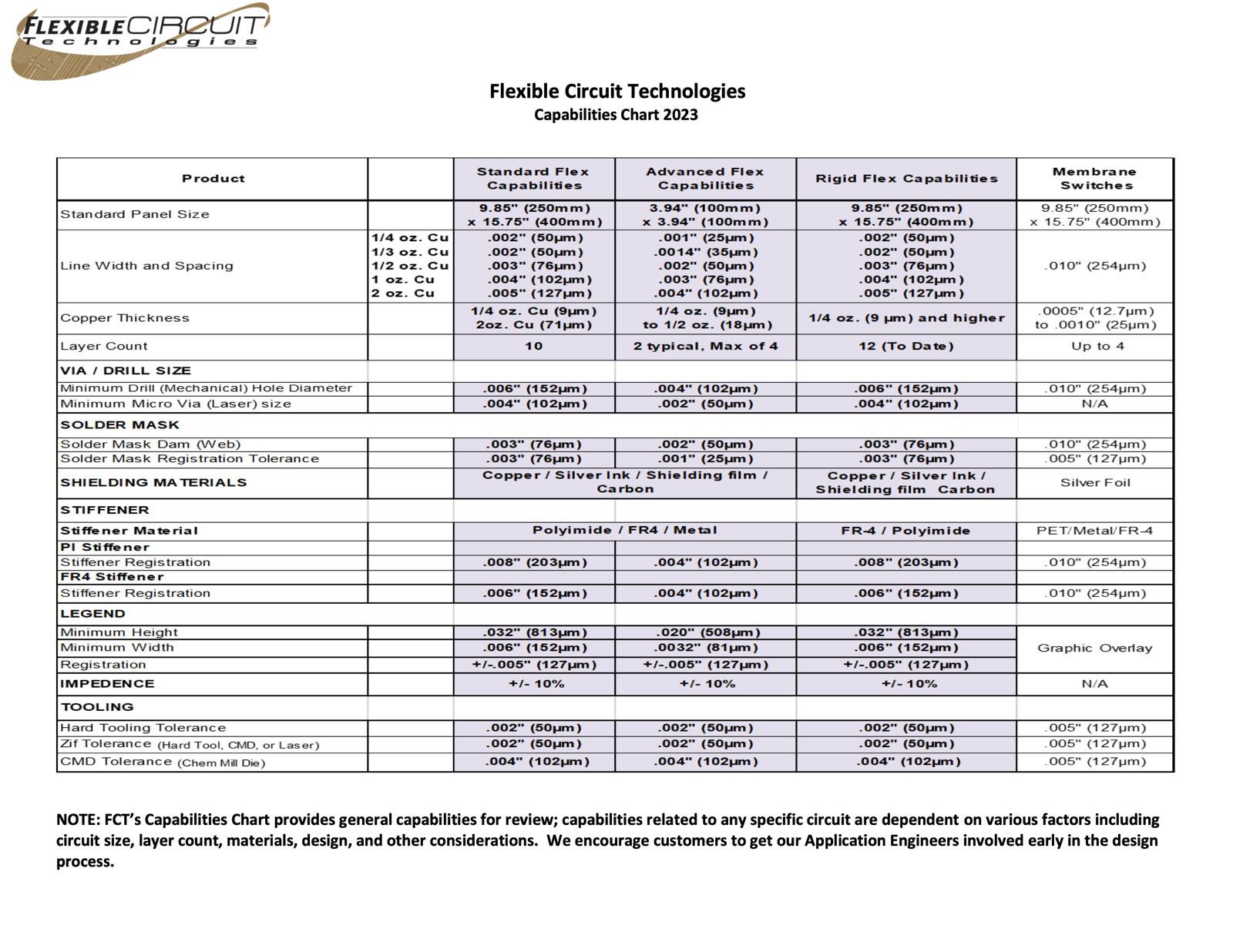 Conductors – ​Copper is the most widely used conductor and it is typically flat, allowing extended flex life. Copper conductor options include:
Bare copper
Tin plated copper
Adhesives – ​Adhesive selection depends on customer needs and conductor thickness. Common adhesives include:
Pressure Sensitive Adhesives (PSA)
Acrylic
Insulators – ​Flexible substrate (base) and cover lay materials are available in a variety of thicknesses. Common insulators include:
Polyester
Polyethylene Naphthalate (PEN)
Polyethylene Terephthalate (PET)
Finishes – ​The final finish depends on each customer's assembly requirements and the application of the finished product. Common finishes include:
Shielding – ​A protective shielding layer can be applied if required. Common shielding materials include:
Conductive silver ink
Aluminum or copper tape
As the flex circuit market continues to expand, there have been many advances in technology, including but not limited to: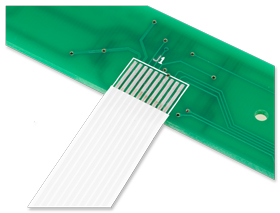 Hybrid Flex / Cable – Depending on the specific interconnect needs of the customer, flat flex circuits can be combined with nearly any other type of circuit or circuit component to create a cost effective design solution.
---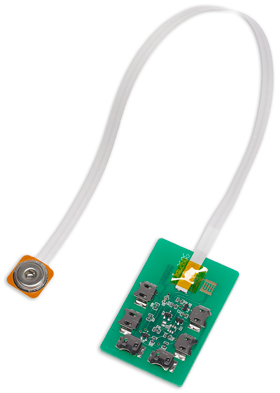 Hot Bar Solder Termination – Process of connecting a flat flex circuit to another circuit. Typically, the most efficient and durable way to connect a flat flex circuit to another (rigid or flex). 
---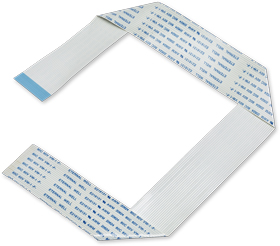 Pre-assembly Creasing – Flat flexible circuit cabling can folded many times over. If desired, Flexible Circuit Technologies can manufacture creases into the cabling so that the folding process is simplified during assembly.
---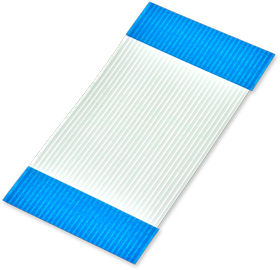 Stiffeners – While flat flex circuits are built for dynamic flex situations, stiffeners can be applied where the circuit needs to remain static. 
---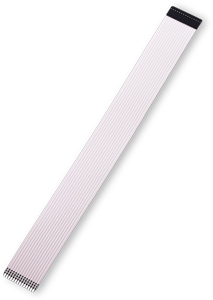 Crimp Pins – One of the most common termination methods for flat flex circuits is soldering. As such, crimp solder tabs can be built into the flat flex circuit.
---
Marking – Through polarity stripping or applying a special ink, Flexible Circuit can put any combination of text on the flat flex circuit.
In summary, if you have flexible circuit design or flexible printed circuit board needs, we can help.