Flexible Circuit Technologies Offers True Differentiation
Flexible Circuit Technologies' (FCT's) business model is a true differentiator. Our USA based Application Engineers and CAD team offer above 250 years of expertise that leads to COST SAVING designs for our customers. FCT offers attentive customer support from design, through prototyping, to production and our Asia based production facilities allow us to deliver quality products at competitive prices.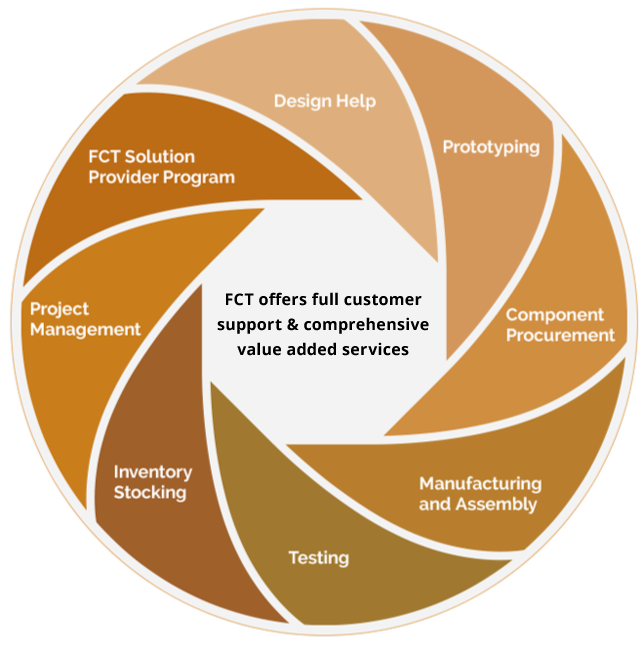 Our Services
Flexible Circuit Technologies is well equipped to meet your needs; from providing you with bare flexible circuits, to sub-assemblies, to complete box builds and can support you in finding other partners that can address additional needs that you may have.
Learn More