FCT Solutions Team and Global Leadership
Flexible Circuit Technologies Solutions Team begins with our world class Application Engineers and highly experienced Program Managers; as it is their expertise and guidance that provides you with superior designs, service, and cost-effective solutions.
Our team of solution experts located in the United States is further supported by our Asia based engineering and program management team members.  FCT China offers an additional 100 highly experienced engineers including Application, CAD, Manufacturing, Assembly, Test, and Quality Engineers.
"Knowing what won't work or doesn't work is every bit as important as knowing what will" -

Mark Finstad, Director of Application Engineering

Brief backgrounds of our USA-based Leadership Team including Application Engineers, Program Managers, and Management team members:
Internationally recognized flexible circuit expert in design, fabrication and testing of flexible and rigid flex circuits offering more than 40 years of industry expertise. Mark is Vice-Chair of the IPC Flexible Circuits Committee, member of IPC Technical Activities Executive Committee (TAEC), Chairman of IPC-2223 Flexible Circuit Design Committee, and is an active member on the IPC-6013, IPC-4202, IPC-4203, and IPC-4204 committees. He is a senior instructor on Flexible PCB design at IPC and PCB Design conferences. Mark is an established columnist for Printed Circuit Design and Fab magazines and a featured writer for SMT, Connector Specifier, Machine Design, Medial Design and more.
Technical expert in printed circuit board design and manufacturing, Terrill specializes in flexible circuits; offering above 30 years of experience. Offers significant expertise in design and DFM (Design for Manufacturing) with flex and rigid flex PCBs offering while incorporating best practices to accomplish optimal price and manufacturability. Terrill also holds multiple patents related to PCB design and manufacturing processing. Terrill's deep experience allows him to provide excellent service and support to FCT customers.
Offers over 30 years of contract manufacturing experience in consumer, automotive and medical field applications. Strong program management, account management, estimating and quoting, DFM, value added assembly, and product launch. Experienced with injection molding, screw machining, stampings, wire forms, wire bond gold plating and electronics. Looks to apply principles of lean manufacturing and has successful product development and launch background. Strong communication skills and focused win-win solutions.
Offers over 25 years of contract manufacturing experience.  He is a Mechanical Engineer with experience in program managing, account management, estimating and quoting, DFM, full box assembly, and product launch. Experienced in plastic molding, metal stamping, and electronics and has supported customer in automotive, medical and industrial markets.  Tim has an excellent understanding of the manufacturing process and successful product development. Tim also has run his own business and directed sales staff for a global company.  He understands needs of customers and successful business to business relationships.
Offers nearly 10 years of experience in providing our customers with superior customer service, communications, and overall program management. Danielle has been responsible for running some of our most complex programs related to product box builds and further is experienced in managing some of our largest most complex customers and is highly supportive in her approach to ensure customer success.
Is another highly skilled FCT Sr. Applications Engineer offering above 35 years of expertise in flex and rigid/flex circuits. His technical expertise includes a deep understanding of the mechanical, electrical properties of flex and rigid flex while also offering significant production experience. Tony's deep expertise allows him to provide excellent overall customer consultation and support. He additionally is a member of the IPC-2223, 6013, 4202 and 4204 committees.
Brings more than 30 years of expertise to his customers as another of our highly experienced Sr. Applications engineers. The breadth of his experience includes Flex and Rigid Flex design, Process Engineering, Project Management, Manufacturing and design for manufacturability. This broad range of experience allows Chris to take a design from concept to creation while avoiding pitfalls along the way. He also is a member of the IPC-2223, 6013, 4202 and 4204 committees.
Mr. Burkett joined Flexible Circuit Technologies in 2014 and is responsible for FCT Business Development activities including market focus, sales, prototyping services, and marketing activities. Prior to joining FCT, he served as President for two LED Lighting companies that were under the umbrella of Revolution Lighting Technologies (RVLT). Mr. Burkett spent seven years leading Lumificient Technologies, one of the prior mentioned LED lighting companies and prior to that spent an approximate 20 years in the Management Consulting Services arena. Mr. Burkett is a former Partner for PricewaterhouseCoopers and Coopers & Lybrand where he was responsible for leading the Management Consulting Services Practice in the Minneapolis, Minnesota USA office.
Mr. Koopman is the co-founder of Flexible Circuit Technologies and has been leading FCT as its President since its inception in the year 2000. He along with another founding partner built Flexible Circuit Technologies based upon working with a high sense of urgency with focus on doing all that could be done to meet customer needs. Mr. Koopman instilled these same principles to the entire FCT team while executing business with a high degree of integrity, with staff and customers alike; resulting in the outstanding growth that Flexible Circuit Technologies has achieved. Beyond leading FCT on a daily basis, Mr. Koopman also leads FCTs Production/Blanket team including our inventory/stocking programs where FCT provides just in-time production parts or assemblies to customers that take advantage of this program. Prior to FCT, Mr. Koopman spent a number of years in KPMG's Audit and Consulting Practices and had the opportunity to serve and support many differing business enterprises.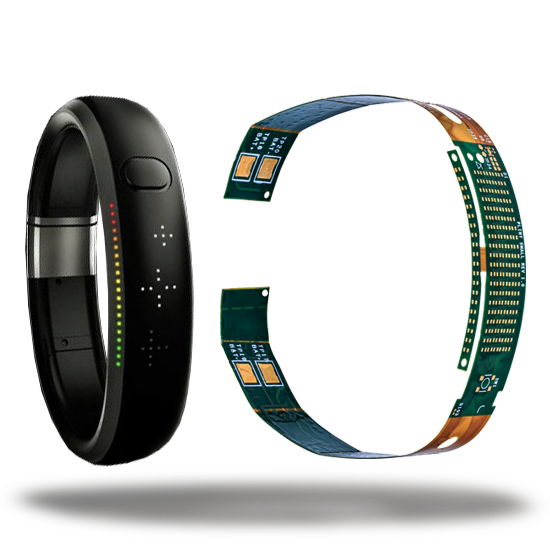 Call 888-921-6167 (USA and Canada) or +1-763-545-3333 (International)  and ask to speak to one of our Applications Engineers. Or Email us here.